We've created Shleps for the gym dwellers. To those, who care about style and comfort. To those, who value minute sensations.
Activate the soles of your feet. Shleps will give you a sense of a bare foot, while keeping it warm and clean.
The sole is made of inverted leather. It does not slip, and is suitable for the easy warm-up climbs.
Natural wool wraps the foot around for maximum comfort.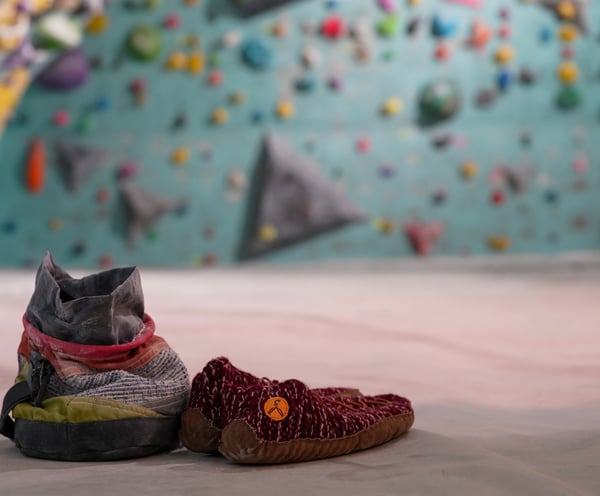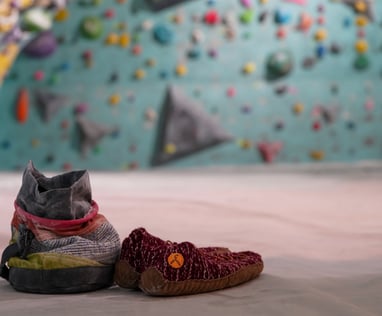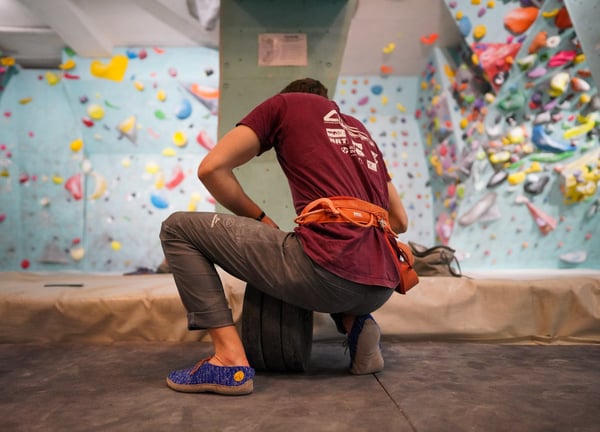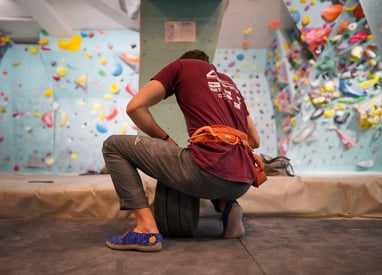 Top footwear for fingerboarding, campusing or technique drills on the wall
Our philosophy in climbing praises tiny adjustments, awareness of the body, advanced proprioception.
Shleps was created to spend a long time on the wall, being able to sense the smallest changes in your positioning, while avoiding the pain of regular climbing shoes.
It is not for the hardest climbs, it's for technique.
"It would not be interesting to not be making the best product we possibly can."
Liudas & Edu, Founders